There is a strong link between the art of calligraphy
and Persol Italian craftsmanship: their ability to
make tradition evolve into new and contemporary
forms of creation. This is how the Calligrapher
collection frames were born.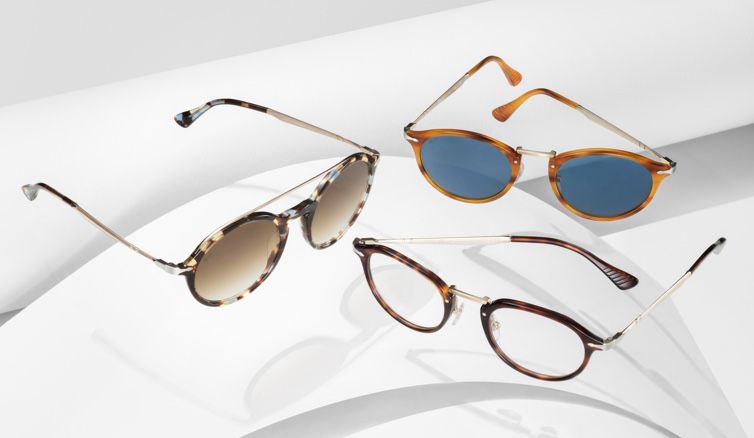 The Evolution of Calligrapher
The First Expression

The world of modern calligraphy meets Persol DNA in a sophisticated design concept made of pure, clean lines and acetate and metal optical luminosity.

Explore

A Step Forward

Evolving the elegance and master crafted metal of the original Calligrapher Edition, these new models add innovative elements to its refined aesthetic.

Explore

A Step Forward
Sunglasses frames
PO3172S
Round shape, on-trend metal double bridge and - for the first time on Persol - flat lenses.
For the contemporary elegance of true urban individuals.
PO3173S
Soft-shine metal double bridge and flat lenses redifine the modern attitude of a new generation of gentlemen in this light squared frame.
Optical Frames
PO3179V
This light squared shape with engraved metal temples redifines the concept of modern elegance in its vintage-insiperd appeal.
PO3180V
This round, distinctivly retrò shape offers elegance for those who value contemporary luxury with distinctive style. 

The First Expression
Sunglasses frames
PO3165S
A sleek squared acetate shape balanced out by finely engraved linear metal temples and distinctive aesthetic details.
PO3166S
These stylish panthos feature a fine acetate rim with metal bridge and engraved striations on ultra-light metal temples. 
Optical Frames
PO3167V
This round shape offers a look of bespoke elegance and unisex appeal for up-to-date individuals with a taste for modern luxury.
PO3168V
A lightweight mix of rifined materials for this squared shape, featuring metal temples with subtly engraved motifs.