Free Shipping and Free Returns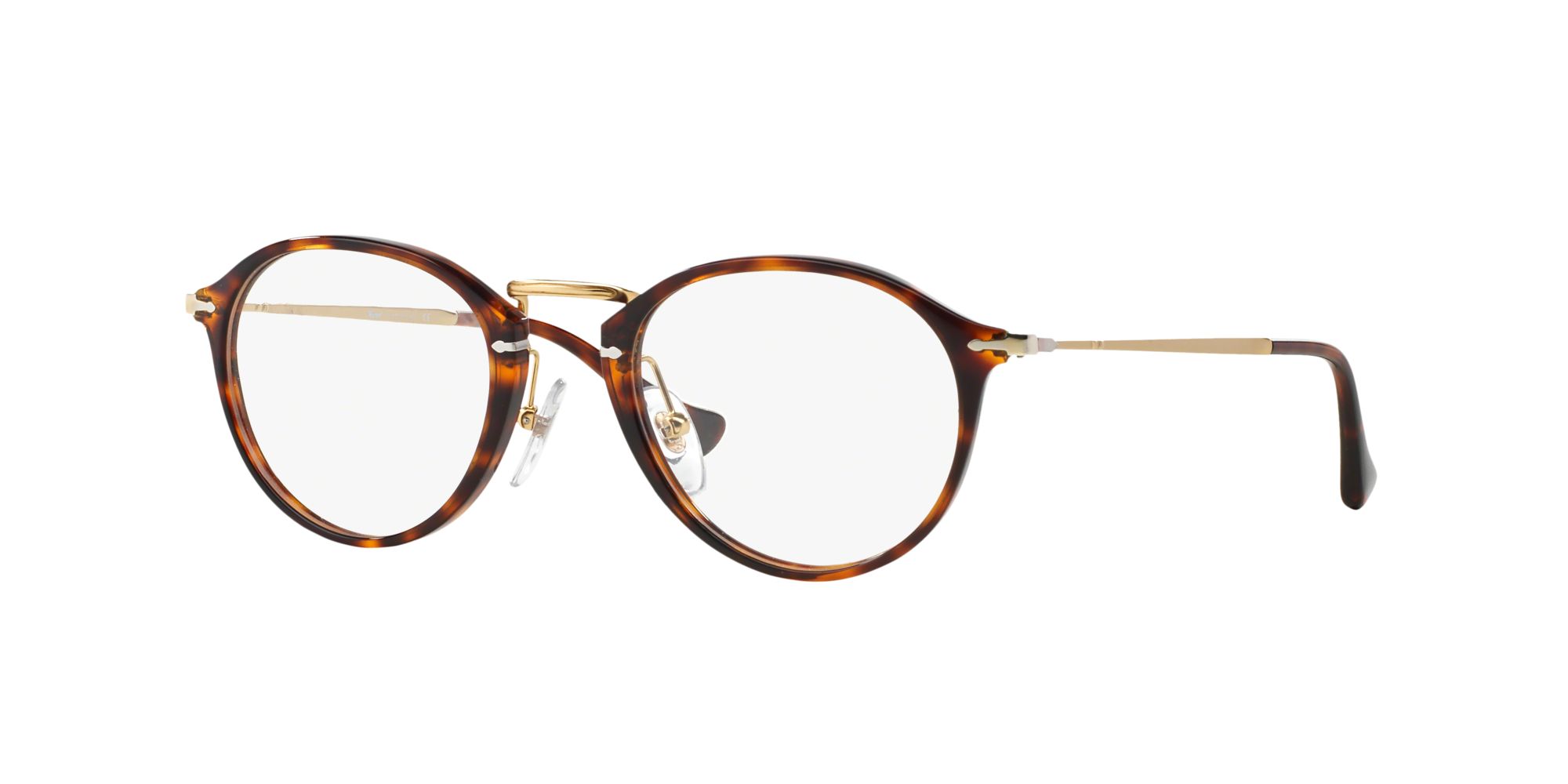 {"recordSetTotal":1,"recordSetCount":1,"resourceId":"http:\/\/lux-prdlv-src01.lux-ecomm.net:3737\/search\/resources\/store\/715838388\/productview\/byId\/3074457345616679950?responseFormat=json","catalogEntryView":[{"hasSingleSKU":false,"catalogEntryTypeCode":"ItemBean","parentCatalogGroupID":["3074457345616676668_3074457345616676669","3074457345616681818_3074457345616678177"],"uniqueID":"3074457345616679950","merchandisingAssociations":[{"hasSingleSKU":false,"catalogEntryTypeCode":"ItemBean","associationType":"ROX","parentCatalogGroupID":["3074457345616676668_3074457345616688670","3074457345616681818_3074457345616688672"],"uniqueID":"3074457345616701812","resourceId":"http:\/\/lux-prdlv-src01.lux-ecomm.net:3737\/search\/resources\/store\/715838388\/productview\/byId\/3074457345616701812","price":[{"description":"L","value":"","usage":"Display","currency":"USD"},{"description":"O","value":"","usage":"Offer","currency":"USD"}],"thumbnail":"https:\/\/s7d3.scene7.com\/is\/image\/Persol\/8053672146394_noshad_fr?scl=4","shortDescription":"PO3046V 24 49-21","mfPartNumber_ntk":"0PO3046V","name":"PO3046V 24 49-21","buyable":"true","quantity":1,"attributes":[{"storeDisplay":false,"values":[{"sequence":"1","value":"Standard","uniqueID":"7741124012283336345","unitOfMeasure":"","unitID":"","identifier":"Standard"}],"sequence":"1","name":"Size","usage":"Defining","uniqueID":"7741124012283334359","displayable":true,"comparable":false,"identifier":"MODEL_SIZE_DISPLAY","searchable":false,"facetable":false},{"storeDisplay":false,"values":[{"sequence":"5","value":"150","uniqueID":"7741124012283336878","unitOfMeasure":"","unitID":"","identifier":"150"}],"sequence":"145","name":"Grossweight","usage":"Descriptive","uniqueID":"7741124012283334361","displayable":false,"comparable":false,"identifier":"GROSSWEIGHT","searchable":false,"facetable":false},{"storeDisplay":false,"values":[{"sequence":"1","value":"140","uniqueID":"7741124012283336891","unitOfMeasure":"","unitID":"","identifier":"140"}],"sequence":"145","name":"Temple length","usage":"Descriptive","uniqueID":"7741124012283334363","displayable":false,"comparable":false,"identifier":"TEMPLE_LENGTH","searchable":false,"facetable":false},{"storeDisplay":false,"values":[{"sequence":"3","value":"24 49","uniqueID":"7741124012283444006","unitOfMeasure":"","unitID":"","identifier":"24 49"}],"sequence":"145","name":"Grid Value","usage":"Descriptive","uniqueID":"7741124012283364837","displayable":true,"comparable":false,"identifier":"GRID VALUE","searchable":false,"facetable":false},{"storeDisplay":false,"values":[{"sequence":"1","value":"Demo Lens","uniqueID":"7741124012283336900","unitOfMeasure":"","unitID":"","identifier":"Demo Lens"}],"sequence":"145","name":"Lens treatment","usage":"Descriptive","uniqueID":"7741124012283334365","displayable":false,"comparable":false,"identifier":"LENS_TREATMENT_FACET","searchable":true,"facetable":false},{"storeDisplay":false,"values":[{"sequence":"1","value":"Optics_standard_sv;optics_standard_prog;optics_premium_sv;optics_premium_prog","uniqueID":"7741124012283759814","unitOfMeasure":"","unitID":"","identifier":"Optics_standard_sv;optics_standard_prog;optics_premium_sv;optics_premium_prog"}],"sequence":"145","name":"Rox_compatible_lens","usage":"Descriptive","uniqueID":"7741124012283592836","displayable":false,"comparable":false,"identifier":"ROX_COMPATIBLE_LENS","searchable":false,"facetable":false},{"storeDisplay":false,"values":[{"sequence":"4","value":"49","uniqueID":"7741124012283336333","unitOfMeasure":"","unitID":"","identifier":"49"}],"sequence":"145","name":"Model size","usage":"Descriptive","uniqueID":"7741124012283334358","displayable":false,"comparable":false,"identifier":"MODEL_SIZE","searchable":false,"facetable":false},{"storeDisplay":false,"values":[{"sequence":"1","value":"Zpfn","uniqueID":"7741124012283336923","unitOfMeasure":"","unitID":"","identifier":"Zpfn"}],"sequence":"145","name":"Materialtype","usage":"Descriptive","uniqueID":"7741124012283334372","displayable":false,"comparable":false,"identifier":"MATERIALTYPE","searchable":false,"facetable":false},{"storeDisplay":false,"values":[{"sequence":"2","value":"Supreme 3","uniqueID":"7741124012283355343","unitOfMeasure":"","unitID":"","identifier":"Supreme 3"}],"sequence":"145","name":"Arrow","usage":"Descriptive","uniqueID":"7741124012283348835","displayable":false,"comparable":false,"identifier":"ARROW","searchable":false,"facetable":false},{"storeDisplay":false,"values":[{"sequence":"2","value":"Demo Lens","uniqueID":"7741124012283336896","unitOfMeasure":"","unitID":"","identifier":"Demo Lens"}],"sequence":"145","name":"Lens treatment","usage":"Descriptive","uniqueID":"7741124012283334364","displayable":false,"comparable":false,"identifier":"LENS_TREATMENT","searchable":false,"facetable":false},{"storeDisplay":false,"values":[{"sequence":"3","value":"PO3046V 24 49-21","uniqueID":"7741124012283759741","unitOfMeasure":"","unitID":"","identifier":"PO3046V 24 49-21"}],"sequence":"145","name":"Displaysku","usage":"Descriptive","uniqueID":"7741124012283364836","displayable":false,"comparable":false,"identifier":"DISPLAYSKU","searchable":false,"facetable":false},{"storeDisplay":false,"values":[{"sequence":"5","value":"22","uniqueID":"7741124012283759809","unitOfMeasure":"","unitID":"","identifier":"22"}],"sequence":"145","name":"Seg height","usage":"Descriptive","uniqueID":"7741124012283592835","displayable":false,"comparable":false,"identifier":"SEG_HEIGHT","searchable":false,"facetable":false},{"storeDisplay":false,"values":[{"sequence":"4","value":"21","uniqueID":"7741124012283336887","unitOfMeasure":"","unitID":"","identifier":"21"}],"sequence":"145","name":"Lens bridge","usage":"Descriptive","uniqueID":"7741124012283334362","displayable":false,"comparable":false,"identifier":"LENS_BRIDGE","searchable":false,"facetable":false}],"storeID":"715838084","partNumber":"RX_8053672146394"}],"fullImage":"https:\/\/s7d3.scene7.com\/is\/image\/Persol\/8053672146394_noshad_qt?scl=1","resourceId":"http:\/\/lux-prdlv-src01.lux-ecomm.net:3737\/search\/resources\/store\/715838388\/productview\/byId\/3074457345616679950","price":[{"description":"L","value":"","usage":"Display","currency":"USD"},{"description":"O","value":"","usage":"Offer","currency":"USD"}],"thumbnail":"https:\/\/s7d3.scene7.com\/is\/image\/Persol\/8053672146394_noshad_fr?scl=4","parentCatalogEntryID":"3074457345616679141","shortDescription":"PO3046V 24 49-21","mfPartNumber_ntk":"0PO3046V","name":"PO3046V 24 49-21","longDescription":"PO3046V 24 49-21","buyable":"true","storeID":"715838084","attributes":[{"storeDisplay":false,"values":[{"sequence":"1","value":"Standard","uniqueID":"7741124012283336345","unitOfMeasure":"","unitID":"","identifier":"Standard"}],"sequence":"1","name":"Size","usage":"Defining","uniqueID":"7741124012283334359","displayable":true,"comparable":false,"identifier":"MODEL_SIZE_DISPLAY","searchable":false,"facetable":false},{"storeDisplay":false,"values":[{"sequence":"4","value":"49","uniqueID":"7741124012283336333","unitOfMeasure":"","unitID":"","identifier":"49"}],"sequence":"724","name":"Model size","usage":"Descriptive","uniqueID":"7741124012283334358","displayable":false,"comparable":false,"identifier":"MODEL_SIZE","searchable":false,"facetable":false},{"storeDisplay":false,"values":[{"sequence":"2","value":"Demo Lens","uniqueID":"7741124012283336896","unitOfMeasure":"","unitID":"","identifier":"Demo Lens"}],"sequence":"724","name":"Lens treatment","usage":"Descriptive","uniqueID":"7741124012283334364","displayable":false,"comparable":false,"identifier":"LENS_TREATMENT","searchable":false,"facetable":false},{"storeDisplay":false,"values":[{"sequence":"4","value":"24 49","uniqueID":"7741124012283336510","unitOfMeasure":"","unitID":"","identifier":"24 49"}],"sequence":"724","name":"Grid Value","usage":"Descriptive","uniqueID":"7741124012283334360","displayable":false,"comparable":false,"identifier":"Grid Value","searchable":false,"facetable":false},{"storeDisplay":false,"values":[{"sequence":"1","value":"Demo Lens","uniqueID":"7741124012283336900","unitOfMeasure":"","unitID":"","identifier":"Demo Lens"}],"sequence":"724","name":"Lens treatment","usage":"Descriptive","uniqueID":"7741124012283334365","displayable":false,"comparable":false,"identifier":"LENS_TREATMENT_FACET","searchable":true,"facetable":false},{"storeDisplay":false,"values":[{"sequence":"4","value":"21","uniqueID":"7741124012283336887","unitOfMeasure":"","unitID":"","identifier":"21"}],"sequence":"724","name":"Lens bridge","usage":"Descriptive","uniqueID":"7741124012283334362","displayable":false,"comparable":false,"identifier":"LENS_BRIDGE","searchable":false,"facetable":false},{"storeDisplay":false,"values":[{"sequence":"0","value":"0po3046v2449","uniqueID":"7741124012283334720","unitOfMeasure":"","unitID":"","identifier":"0po3046v2449"}],"sequence":"724","name":"Model code","usage":"Descriptive","uniqueID":"7741124012283333835","displayable":true,"comparable":false,"identifier":"SKU","searchable":false,"facetable":false},{"storeDisplay":false,"values":[{"sequence":"1","value":"Zpfn","uniqueID":"7741124012283336923","unitOfMeasure":"","unitID":"","identifier":"Zpfn"}],"sequence":"724","name":"Materialtype","usage":"Descriptive","uniqueID":"7741124012283334372","displayable":false,"comparable":false,"identifier":"MATERIALTYPE","searchable":false,"facetable":false},{"storeDisplay":false,"values":[{"sequence":"5","value":"150","uniqueID":"7741124012283336878","unitOfMeasure":"","unitID":"","identifier":"150"}],"sequence":"724","name":"Grossweight","usage":"Descriptive","uniqueID":"7741124012283334361","displayable":false,"comparable":false,"identifier":"GROSSWEIGHT","searchable":false,"facetable":false},{"storeDisplay":false,"values":[{"sequence":"1","value":"140","uniqueID":"7741124012283336891","unitOfMeasure":"","unitID":"","identifier":"140"}],"sequence":"724","name":"Temple length","usage":"Descriptive","uniqueID":"7741124012283334363","displayable":false,"comparable":false,"identifier":"TEMPLE_LENGTH","searchable":false,"facetable":false}],"partNumber":"8053672146394"}],"recordSetComplete":"true","recordSetStartNumber":0,"recordSetTotalMatches":1,"resourceName":"productview","metaData":{"price":"0"}}
{"lenses":[{"recordSetTotal":1,"recordSetCount":1,"resourceId":"http:\/\/lux-prdlv-src01.lux-ecomm.net:3737\/search\/resources\/store\/715838388\/productview\/byId\/3074457345616702668?responseFormat=json","catalogEntryView":[{"hasSingleSKU":false,"catalogEntryTypeCode":"ItemBean","parentCatalogGroupID":["3074457345616676668_3074457345616688669","3074457345616681818_3074457345616688674"],"uniqueID":"3074457345616702668","merchandisingAssociations":[{"hasSingleSKU":false,"catalogEntryTypeCode":"ItemBean","associationType":"ROX_SERVICE","parentCatalogGroupID":["3074457345616676668_3074457345616688668","3074457345616681818_3074457345616688673"],"uniqueID":"3074457345616703669","resourceId":"http:\/\/lux-prdlv-src01.lux-ecomm.net:3737\/search\/resources\/store\/715838388\/productview\/byId\/3074457345616703669","price":[{"description":"L","value":"","usage":"Display","currency":"USD"},{"description":"O","value":"","usage":"Offer","currency":"USD"}],"shortDescription":"K-PO0","mfPartNumber_ntk":"K-PO0","name":"K-PO0","buyable":"true","quantity":1,"attributes":[{"storeDisplay":false,"values":[{"sequence":"1","value":"Rox_service","uniqueID":"7741124012283760337","unitOfMeasure":"","unitID":"","identifier":"Rox_service"}],"sequence":"2","name":"Producttype","usage":"Descriptive","uniqueID":"7741124012283333376","displayable":false,"comparable":false,"identifier":"PRODUCTTYPE","searchable":true,"facetable":false},{"storeDisplay":false,"values":[{"sequence":"1","value":"Demo","uniqueID":"7741124012283760341","unitOfMeasure":"","unitID":"","identifier":"Demo"}],"sequence":"2","name":"Grid","usage":"Descriptive","uniqueID":"7741124012283593336","displayable":false,"comparable":false,"identifier":"GRID","searchable":false,"facetable":false},{"storeDisplay":false,"values":[{"sequence":"1","value":"1","uniqueID":"7741124012283759842","unitOfMeasure":"","unitID":"","identifier":"1"},{"sequence":"2","value":"2","uniqueID":"7741124012283759843","unitOfMeasure":"","unitID":"","identifier":"2"}],"sequence":"2","name":"Sequence","usage":"Descriptive","uniqueID":"7741124012283593337","displayable":false,"comparable":false,"identifier":"SEQUENCE","searchable":false,"facetable":false},{"storeDisplay":false,"values":[{"sequence":"2","value":"USR","uniqueID":"7741124012283760835","unitOfMeasure":"","unitID":"","identifier":"USR"}],"sequence":"4","name":"Type","usage":"Descriptive","uniqueID":"7741124012283593835","displayable":false,"comparable":false,"identifier":"TYPE","searchable":false,"facetable":false},{"storeDisplay":false,"values":[{"sequence":"1","value":"PO0","uniqueID":"7741124012283760339","unitOfMeasure":"","unitID":"","identifier":"Po0"}],"sequence":"4","name":"Name","usage":"Descriptive","uniqueID":"7741124012283593836","displayable":false,"comparable":false,"identifier":"NAME","searchable":false,"facetable":false}],"storeID":"715838084","partNumber":"K-PO0"},{"hasSingleSKU":false,"catalogEntryTypeCode":"ItemBean","associationType":"ROX_SERVICE","parentCatalogGroupID":["3074457345616676668_3074457345616688668","3074457345616681818_3074457345616688673"],"uniqueID":"3074457345616703668","resourceId":"http:\/\/lux-prdlv-src01.lux-ecomm.net:3737\/search\/resources\/store\/715838388\/productview\/byId\/3074457345616703668","price":[{"description":"L","value":"","usage":"Display","currency":"USD"},{"description":"O","value":"","usage":"Offer","currency":"USD"}],"shortDescription":"K-S47","mfPartNumber_ntk":"K-S47","name":"K-S47","buyable":"true","quantity":1,"attributes":[{"storeDisplay":false,"values":[{"sequence":"1","value":"1","uniqueID":"7741124012283759842","unitOfMeasure":"","unitID":"","identifier":"1"}],"sequence":"1","name":"Sequence","usage":"Descriptive","uniqueID":"7741124012283593337","displayable":false,"comparable":false,"identifier":"SEQUENCE","searchable":false,"facetable":false},{"storeDisplay":false,"values":[{"sequence":"1","value":"Rox_service","uniqueID":"7741124012283760337","unitOfMeasure":"","unitID":"","identifier":"Rox_service"}],"sequence":"1","name":"Producttype","usage":"Descriptive","uniqueID":"7741124012283333376","displayable":false,"comparable":false,"identifier":"PRODUCTTYPE","searchable":true,"facetable":false},{"storeDisplay":false,"values":[{"sequence":"1","value":"Demo","uniqueID":"7741124012283760341","unitOfMeasure":"","unitID":"","identifier":"Demo"}],"sequence":"1","name":"Grid","usage":"Descriptive","uniqueID":"7741124012283593336","displayable":false,"comparable":false,"identifier":"GRID","searchable":false,"facetable":false},{"storeDisplay":false,"values":[{"sequence":"2","value":"S47","uniqueID":"7741124012283760340","unitOfMeasure":"","unitID":"","identifier":"S47"}],"sequence":"4","name":"Name","usage":"Descriptive","uniqueID":"7741124012283593836","displayable":false,"comparable":false,"identifier":"NAME","searchable":false,"facetable":false},{"storeDisplay":false,"values":[{"sequence":"1","value":"ARC","uniqueID":"7741124012283760338","unitOfMeasure":"","unitID":"","identifier":"ARC"}],"sequence":"4","name":"Type","usage":"Descriptive","uniqueID":"7741124012283593835","displayable":false,"comparable":false,"identifier":"TYPE","searchable":false,"facetable":false}],"storeID":"715838084","partNumber":"K-S47"}],"fullImage":"https:\/\/s7d3.scene7.com\/is\/image\/Persol\/Optics_Standard_SV_noshad_qt?scl=1","resourceId":"http:\/\/lux-prdlv-src01.lux-ecomm.net:3737\/search\/resources\/store\/715838388\/productview\/byId\/3074457345616702668","price":[{"description":"L","value":"","usage":"Display","currency":"USD"},{"description":"O","value":"","usage":"Offer","currency":"USD"}],"thumbnail":"https:\/\/s7d3.scene7.com\/is\/image\/Persol\/Optics_Standard_SV_noshad_fr?scl=4","parentCatalogEntryID":"3074457345616702168","shortDescription":"Optics_Standard_SV","mfPartNumber_ntk":"6404-TU","name":"Optics_Standard_SV","longDescription":"Optics_Standard_SV","buyable":"true","storeID":"715838084","attributes":[{"storeDisplay":false,"values":[{"sequence":"1","value":"Demo Lens","uniqueID":"7741124012283759856","unitOfMeasure":"","unitID":"","identifier":"Demo Lens"}],"sequence":"1","name":"Lenscolor description","usage":"Descriptive","uniqueID":"7741124012283593343","displayable":true,"comparable":false,"identifier":"LENSCOLOR_DESCRIPTION","searchable":false,"facetable":false},{"storeDisplay":false,"values":[{"sequence":"1","value":"Rox_lens","uniqueID":"7741124012283759839","unitOfMeasure":"","unitID":"","identifier":"Rox_lens"}],"sequence":"1","name":"Producttype","usage":"Descriptive","uniqueID":"7741124012283333376","displayable":false,"comparable":false,"identifier":"PRODUCTTYPE","searchable":true,"facetable":false},{"storeDisplay":false,"values":[{"sequence":"1","value":"Single Vision","uniqueID":"7741124012283759852","unitOfMeasure":"","unitID":"","identifier":"Single Vision"}],"sequence":"1","name":"Correctiontype","usage":"Descriptive","uniqueID":"7741124012283593340","displayable":false,"comparable":false,"identifier":"CORRECTIONTYPE","searchable":false,"facetable":false},{"storeDisplay":false,"values":[{"sequence":"2","value":"6404-tu","uniqueID":"7741124012283759847","unitOfMeasure":"","unitID":"","identifier":"6404-tu"}],"sequence":"1","name":"Mfpartnumber","usage":"Descriptive","uniqueID":"7741124012283593338","displayable":false,"comparable":false,"identifier":"MFPARTNUMBER","searchable":false,"facetable":false},{"storeDisplay":false,"values":[{"sequence":"1","value":"1","uniqueID":"7741124012283759842","unitOfMeasure":"","unitID":"","identifier":"1"}],"sequence":"1","name":"Sequence","usage":"Descriptive","uniqueID":"7741124012283593337","displayable":false,"comparable":false,"identifier":"SEQUENCE","searchable":false,"facetable":false},{"storeDisplay":false,"values":[{"sequence":"1","value":"Demo Lens","uniqueID":"7741124012283759855","unitOfMeasure":"","unitID":"","identifier":"Demo Lens"}],"sequence":"1","name":"Lenscolor","usage":"Descriptive","uniqueID":"7741124012283593342","displayable":true,"comparable":false,"identifier":"LENSCOLOR","searchable":false,"facetable":false},{"storeDisplay":false,"values":[{"sequence":"2","value":"Standard Thin","uniqueID":"7741124012283759861","unitOfMeasure":"","unitID":"","identifier":"Standard Thin"}],"sequence":"1","name":"Lenstreatment","usage":"Descriptive","uniqueID":"7741124012283593346","displayable":true,"comparable":false,"identifier":"LENSTREATMENT","searchable":false,"facetable":false},{"storeDisplay":false,"values":[{"sequence":"1","value":"Demo Lens","uniqueID":"7741124012283759850","unitOfMeasure":"","unitID":"","identifier":"Demo Lens"}],"sequence":"1","name":"Clen","usage":"Descriptive","uniqueID":"7741124012283334344","displayable":false,"comparable":false,"identifier":"CLEN","searchable":false,"facetable":false},{"storeDisplay":false,"values":[{"sequence":"1","value":"Demo Lens","uniqueID":"7741124012283759857","unitOfMeasure":"","unitID":"","identifier":"Demo Lens"}],"sequence":"1","name":"Lenscolor facet","usage":"Descriptive","uniqueID":"7741124012283593344","displayable":false,"comparable":false,"identifier":"LENSCOLOR_FACET","searchable":false,"facetable":false},{"storeDisplay":false,"values":[{"sequence":"1","value":"Tu","uniqueID":"7741124012283759840","unitOfMeasure":"","unitID":"","identifier":"Tu"}],"sequence":"1","name":"Grid","usage":"Descriptive","uniqueID":"7741124012283593336","displayable":false,"comparable":false,"identifier":"GRID","searchable":false,"facetable":false},{"storeDisplay":false,"values":[{"sequence":"1","value":"Demo Lens","uniqueID":"7741124012283759858","unitOfMeasure":"","unitID":"","identifier":"Demo Lens"}],"sequence":"1","name":"Lenscolor family","usage":"Descriptive","uniqueID":"7741124012283593345","displayable":true,"comparable":false,"identifier":"LENSCOLOR_FAMILY","searchable":false,"facetable":false},{"storeDisplay":false,"values":[{"sequence":"1","value":"No","uniqueID":"7741124012283759859","unitOfMeasure":"","unitID":"","identifier":"No"}],"sequence":"1","name":"Polarized","usage":"Descriptive","uniqueID":"7741124012283334352","displayable":true,"comparable":false,"identifier":"POLARIZED","searchable":false,"facetable":false},{"storeDisplay":false,"values":[{"sequence":"1","value":"Demo Lens","uniqueID":"7741124012283759854","unitOfMeasure":"","unitID":"","identifier":"Demo Lens"}],"sequence":"1","name":"Lensbasecoloringtype","usage":"Descriptive","uniqueID":"7741124012283593341","displayable":true,"comparable":false,"identifier":"LENSBASECOLORINGTYPE","searchable":false,"facetable":false},{"storeDisplay":false,"values":[{"sequence":"1","value":"K-s47;k-po0","uniqueID":"7741124012283759851","unitOfMeasure":"","unitID":"","identifier":"K-s47;k-po0"}],"sequence":"1","name":"Rox_service_mandatory","usage":"Descriptive","uniqueID":"7741124012283593339","displayable":false,"comparable":false,"identifier":"ROX_SERVICE_MANDATORY","searchable":false,"facetable":false}],"partNumber":"Optics_Standard_SV"}],"recordSetComplete":"true","recordSetStartNumber":0,"recordSetTotalMatches":1,"resourceName":"productview","metaData":{"price":"0"}},{"recordSetTotal":1,"recordSetCount":1,"resourceId":"http:\/\/lux-prdlv-src01.lux-ecomm.net:3737\/search\/resources\/store\/715838388\/productview\/byId\/3074457345616702669?responseFormat=json","catalogEntryView":[{"hasSingleSKU":false,"catalogEntryTypeCode":"ItemBean","parentCatalogGroupID":["3074457345616676668_3074457345616688669","3074457345616681818_3074457345616688674"],"uniqueID":"3074457345616702669","merchandisingAssociations":[{"hasSingleSKU":false,"catalogEntryTypeCode":"ItemBean","associationType":"ROX_SERVICE","parentCatalogGroupID":["3074457345616676668_3074457345616688668","3074457345616681818_3074457345616688673"],"uniqueID":"3074457345616703669","resourceId":"http:\/\/lux-prdlv-src01.lux-ecomm.net:3737\/search\/resources\/store\/715838388\/productview\/byId\/3074457345616703669","price":[{"description":"L","value":"","usage":"Display","currency":"USD"},{"description":"O","value":"","usage":"Offer","currency":"USD"}],"shortDescription":"K-PO0","mfPartNumber_ntk":"K-PO0","name":"K-PO0","buyable":"true","quantity":1,"attributes":[{"storeDisplay":false,"values":[{"sequence":"1","value":"Rox_service","uniqueID":"7741124012283760337","unitOfMeasure":"","unitID":"","identifier":"Rox_service"}],"sequence":"2","name":"Producttype","usage":"Descriptive","uniqueID":"7741124012283333376","displayable":false,"comparable":false,"identifier":"PRODUCTTYPE","searchable":true,"facetable":false},{"storeDisplay":false,"values":[{"sequence":"1","value":"Demo","uniqueID":"7741124012283760341","unitOfMeasure":"","unitID":"","identifier":"Demo"}],"sequence":"2","name":"Grid","usage":"Descriptive","uniqueID":"7741124012283593336","displayable":false,"comparable":false,"identifier":"GRID","searchable":false,"facetable":false},{"storeDisplay":false,"values":[{"sequence":"1","value":"1","uniqueID":"7741124012283759842","unitOfMeasure":"","unitID":"","identifier":"1"},{"sequence":"2","value":"2","uniqueID":"7741124012283759843","unitOfMeasure":"","unitID":"","identifier":"2"}],"sequence":"2","name":"Sequence","usage":"Descriptive","uniqueID":"7741124012283593337","displayable":false,"comparable":false,"identifier":"SEQUENCE","searchable":false,"facetable":false},{"storeDisplay":false,"values":[{"sequence":"2","value":"USR","uniqueID":"7741124012283760835","unitOfMeasure":"","unitID":"","identifier":"USR"}],"sequence":"4","name":"Type","usage":"Descriptive","uniqueID":"7741124012283593835","displayable":false,"comparable":false,"identifier":"TYPE","searchable":false,"facetable":false},{"storeDisplay":false,"values":[{"sequence":"1","value":"PO0","uniqueID":"7741124012283760339","unitOfMeasure":"","unitID":"","identifier":"Po0"}],"sequence":"4","name":"Name","usage":"Descriptive","uniqueID":"7741124012283593836","displayable":false,"comparable":false,"identifier":"NAME","searchable":false,"facetable":false}],"storeID":"715838084","partNumber":"K-PO0"},{"hasSingleSKU":false,"catalogEntryTypeCode":"ItemBean","associationType":"ROX_SERVICE","parentCatalogGroupID":["3074457345616676668_3074457345616688668","3074457345616681818_3074457345616688673"],"uniqueID":"3074457345616703668","resourceId":"http:\/\/lux-prdlv-src01.lux-ecomm.net:3737\/search\/resources\/store\/715838388\/productview\/byId\/3074457345616703668","price":[{"description":"L","value":"","usage":"Display","currency":"USD"},{"description":"O","value":"","usage":"Offer","currency":"USD"}],"shortDescription":"K-S47","mfPartNumber_ntk":"K-S47","name":"K-S47","buyable":"true","quantity":1,"attributes":[{"storeDisplay":false,"values":[{"sequence":"1","value":"1","uniqueID":"7741124012283759842","unitOfMeasure":"","unitID":"","identifier":"1"}],"sequence":"1","name":"Sequence","usage":"Descriptive","uniqueID":"7741124012283593337","displayable":false,"comparable":false,"identifier":"SEQUENCE","searchable":false,"facetable":false},{"storeDisplay":false,"values":[{"sequence":"1","value":"Rox_service","uniqueID":"7741124012283760337","unitOfMeasure":"","unitID":"","identifier":"Rox_service"}],"sequence":"1","name":"Producttype","usage":"Descriptive","uniqueID":"7741124012283333376","displayable":false,"comparable":false,"identifier":"PRODUCTTYPE","searchable":true,"facetable":false},{"storeDisplay":false,"values":[{"sequence":"1","value":"Demo","uniqueID":"7741124012283760341","unitOfMeasure":"","unitID":"","identifier":"Demo"}],"sequence":"1","name":"Grid","usage":"Descriptive","uniqueID":"7741124012283593336","displayable":false,"comparable":false,"identifier":"GRID","searchable":false,"facetable":false},{"storeDisplay":false,"values":[{"sequence":"2","value":"S47","uniqueID":"7741124012283760340","unitOfMeasure":"","unitID":"","identifier":"S47"}],"sequence":"4","name":"Name","usage":"Descriptive","uniqueID":"7741124012283593836","displayable":false,"comparable":false,"identifier":"NAME","searchable":false,"facetable":false},{"storeDisplay":false,"values":[{"sequence":"1","value":"ARC","uniqueID":"7741124012283760338","unitOfMeasure":"","unitID":"","identifier":"ARC"}],"sequence":"4","name":"Type","usage":"Descriptive","uniqueID":"7741124012283593835","displayable":false,"comparable":false,"identifier":"TYPE","searchable":false,"facetable":false}],"storeID":"715838084","partNumber":"K-S47"}],"fullImage":"https:\/\/s7d3.scene7.com\/is\/image\/Persol\/Optics_Standard_Prog_noshad_qt?scl=1","resourceId":"http:\/\/lux-prdlv-src01.lux-ecomm.net:3737\/search\/resources\/store\/715838388\/productview\/byId\/3074457345616702669","price":[{"description":"L","value":"","usage":"Display","currency":"USD"},{"description":"O","value":"","usage":"Offer","currency":"USD"}],"thumbnail":"https:\/\/s7d3.scene7.com\/is\/image\/Persol\/Optics_Standard_Prog_noshad_fr?scl=4","parentCatalogEntryID":"3074457345616702169","shortDescription":"Optics_Standard_Prog","mfPartNumber_ntk":"6404-TV","name":"Optics_Standard_Prog","longDescription":"Optics_Standard_Prog","buyable":"true","storeID":"715838084","attributes":[{"storeDisplay":false,"values":[{"sequence":"2","value":"Tv","uniqueID":"7741124012283759841","unitOfMeasure":"","unitID":"","identifier":"Tv"}],"sequence":"2","name":"Grid","usage":"Descriptive","uniqueID":"7741124012283593336","displayable":false,"comparable":false,"identifier":"GRID","searchable":false,"facetable":false},{"storeDisplay":false,"values":[{"sequence":"1","value":"Demo Lens","uniqueID":"7741124012283759858","unitOfMeasure":"","unitID":"","identifier":"Demo Lens"}],"sequence":"2","name":"Lenscolor family","usage":"Descriptive","uniqueID":"7741124012283593345","displayable":true,"comparable":false,"identifier":"LENSCOLOR_FAMILY","searchable":false,"facetable":false},{"storeDisplay":false,"values":[{"sequence":"1","value":"No","uniqueID":"7741124012283759859","unitOfMeasure":"","unitID":"","identifier":"No"}],"sequence":"2","name":"Polarized","usage":"Descriptive","uniqueID":"7741124012283334352","displayable":true,"comparable":false,"identifier":"POLARIZED","searchable":false,"facetable":false},{"storeDisplay":false,"values":[{"sequence":"1","value":"Demo Lens","uniqueID":"7741124012283759854","unitOfMeasure":"","unitID":"","identifier":"Demo Lens"}],"sequence":"2","name":"Lensbasecoloringtype","usage":"Descriptive","uniqueID":"7741124012283593341","displayable":true,"comparable":false,"identifier":"LENSBASECOLORINGTYPE","searchable":false,"facetable":false},{"storeDisplay":false,"values":[{"sequence":"1","value":"K-s47;k-po0","uniqueID":"7741124012283759851","unitOfMeasure":"","unitID":"","identifier":"K-s47;k-po0"}],"sequence":"2","name":"Rox_service_mandatory","usage":"Descriptive","uniqueID":"7741124012283593339","displayable":false,"comparable":false,"identifier":"ROX_SERVICE_MANDATORY","searchable":false,"facetable":false},{"storeDisplay":false,"values":[{"sequence":"1","value":"Demo Lens","uniqueID":"7741124012283759857","unitOfMeasure":"","unitID":"","identifier":"Demo Lens"}],"sequence":"2","name":"Lenscolor facet","usage":"Descriptive","uniqueID":"7741124012283593344","displayable":false,"comparable":false,"identifier":"LENSCOLOR_FACET","searchable":false,"facetable":false},{"storeDisplay":false,"values":[{"sequence":"1","value":"Demo Lens","uniqueID":"7741124012283759856","unitOfMeasure":"","unitID":"","identifier":"Demo Lens"}],"sequence":"2","name":"Lenscolor description","usage":"Descriptive","uniqueID":"7741124012283593343","displayable":true,"comparable":false,"identifier":"LENSCOLOR_DESCRIPTION","searchable":false,"facetable":false},{"storeDisplay":false,"values":[{"sequence":"2","value":"Standard Thin","uniqueID":"7741124012283759861","unitOfMeasure":"","unitID":"","identifier":"Standard Thin"}],"sequence":"2","name":"Lenstreatment","usage":"Descriptive","uniqueID":"7741124012283593346","displayable":true,"comparable":false,"identifier":"LENSTREATMENT","searchable":false,"facetable":false},{"storeDisplay":false,"values":[{"sequence":"1","value":"Rox_lens","uniqueID":"7741124012283759839","unitOfMeasure":"","unitID":"","identifier":"Rox_lens"}],"sequence":"2","name":"Producttype","usage":"Descriptive","uniqueID":"7741124012283333376","displayable":false,"comparable":false,"identifier":"PRODUCTTYPE","searchable":true,"facetable":false},{"storeDisplay":false,"values":[{"sequence":"2","value":"2","uniqueID":"7741124012283759843","unitOfMeasure":"","unitID":"","identifier":"2"}],"sequence":"2","name":"Sequence","usage":"Descriptive","uniqueID":"7741124012283593337","displayable":false,"comparable":false,"identifier":"SEQUENCE","searchable":false,"facetable":false},{"storeDisplay":false,"values":[{"sequence":"1","value":"6404-tv","uniqueID":"7741124012283759846","unitOfMeasure":"","unitID":"","identifier":"6404-tv"}],"sequence":"2","name":"Mfpartnumber","usage":"Descriptive","uniqueID":"7741124012283593338","displayable":false,"comparable":false,"identifier":"MFPARTNUMBER","searchable":false,"facetable":false},{"storeDisplay":false,"values":[{"sequence":"2","value":"Progressive","uniqueID":"7741124012283759853","unitOfMeasure":"","unitID":"","identifier":"Progressive"}],"sequence":"2","name":"Correctiontype","usage":"Descriptive","uniqueID":"7741124012283593340","displayable":false,"comparable":false,"identifier":"CORRECTIONTYPE","searchable":false,"facetable":false},{"storeDisplay":false,"values":[{"sequence":"1","value":"Demo Lens","uniqueID":"7741124012283759855","unitOfMeasure":"","unitID":"","identifier":"Demo Lens"}],"sequence":"2","name":"Lenscolor","usage":"Descriptive","uniqueID":"7741124012283593342","displayable":true,"comparable":false,"identifier":"LENSCOLOR","searchable":false,"facetable":false},{"storeDisplay":false,"values":[{"sequence":"1","value":"Demo Lens","uniqueID":"7741124012283759850","unitOfMeasure":"","unitID":"","identifier":"Demo Lens"}],"sequence":"2","name":"Clen","usage":"Descriptive","uniqueID":"7741124012283334344","displayable":false,"comparable":false,"identifier":"CLEN","searchable":false,"facetable":false}],"partNumber":"Optics_Standard_Prog"}],"recordSetComplete":"true","recordSetStartNumber":0,"recordSetTotalMatches":1,"resourceName":"productview","metaData":{"price":"0"}},{"recordSetTotal":1,"recordSetCount":1,"resourceId":"http:\/\/lux-prdlv-src01.lux-ecomm.net:3737\/search\/resources\/store\/715838388\/productview\/byId\/3074457345616702671?responseFormat=json","catalogEntryView":[{"hasSingleSKU":false,"catalogEntryTypeCode":"ItemBean","parentCatalogGroupID":["3074457345616676668_3074457345616688669","3074457345616681818_3074457345616688674"],"uniqueID":"3074457345616702671","merchandisingAssociations":[{"hasSingleSKU":false,"catalogEntryTypeCode":"ItemBean","associationType":"ROX_SERVICE","parentCatalogGroupID":["3074457345616676668_3074457345616688668","3074457345616681818_3074457345616688673"],"uniqueID":"3074457345616703669","resourceId":"http:\/\/lux-prdlv-src01.lux-ecomm.net:3737\/search\/resources\/store\/715838388\/productview\/byId\/3074457345616703669","price":[{"description":"L","value":"","usage":"Display","currency":"USD"},{"description":"O","value":"","usage":"Offer","currency":"USD"}],"shortDescription":"K-PO0","mfPartNumber_ntk":"K-PO0","name":"K-PO0","buyable":"true","quantity":1,"attributes":[{"storeDisplay":false,"values":[{"sequence":"1","value":"Rox_service","uniqueID":"7741124012283760337","unitOfMeasure":"","unitID":"","identifier":"Rox_service"}],"sequence":"2","name":"Producttype","usage":"Descriptive","uniqueID":"7741124012283333376","displayable":false,"comparable":false,"identifier":"PRODUCTTYPE","searchable":true,"facetable":false},{"storeDisplay":false,"values":[{"sequence":"1","value":"Demo","uniqueID":"7741124012283760341","unitOfMeasure":"","unitID":"","identifier":"Demo"}],"sequence":"2","name":"Grid","usage":"Descriptive","uniqueID":"7741124012283593336","displayable":false,"comparable":false,"identifier":"GRID","searchable":false,"facetable":false},{"storeDisplay":false,"values":[{"sequence":"1","value":"1","uniqueID":"7741124012283759842","unitOfMeasure":"","unitID":"","identifier":"1"},{"sequence":"2","value":"2","uniqueID":"7741124012283759843","unitOfMeasure":"","unitID":"","identifier":"2"}],"sequence":"2","name":"Sequence","usage":"Descriptive","uniqueID":"7741124012283593337","displayable":false,"comparable":false,"identifier":"SEQUENCE","searchable":false,"facetable":false},{"storeDisplay":false,"values":[{"sequence":"2","value":"USR","uniqueID":"7741124012283760835","unitOfMeasure":"","unitID":"","identifier":"USR"}],"sequence":"4","name":"Type","usage":"Descriptive","uniqueID":"7741124012283593835","displayable":false,"comparable":false,"identifier":"TYPE","searchable":false,"facetable":false},{"storeDisplay":false,"values":[{"sequence":"1","value":"PO0","uniqueID":"7741124012283760339","unitOfMeasure":"","unitID":"","identifier":"Po0"}],"sequence":"4","name":"Name","usage":"Descriptive","uniqueID":"7741124012283593836","displayable":false,"comparable":false,"identifier":"NAME","searchable":false,"facetable":false}],"storeID":"715838084","partNumber":"K-PO0"},{"hasSingleSKU":false,"catalogEntryTypeCode":"ItemBean","associationType":"ROX_SERVICE","parentCatalogGroupID":["3074457345616676668_3074457345616688668","3074457345616681818_3074457345616688673"],"uniqueID":"3074457345616703668","resourceId":"http:\/\/lux-prdlv-src01.lux-ecomm.net:3737\/search\/resources\/store\/715838388\/productview\/byId\/3074457345616703668","price":[{"description":"L","value":"","usage":"Display","currency":"USD"},{"description":"O","value":"","usage":"Offer","currency":"USD"}],"shortDescription":"K-S47","mfPartNumber_ntk":"K-S47","name":"K-S47","buyable":"true","quantity":1,"attributes":[{"storeDisplay":false,"values":[{"sequence":"1","value":"1","uniqueID":"7741124012283759842","unitOfMeasure":"","unitID":"","identifier":"1"}],"sequence":"1","name":"Sequence","usage":"Descriptive","uniqueID":"7741124012283593337","displayable":false,"comparable":false,"identifier":"SEQUENCE","searchable":false,"facetable":false},{"storeDisplay":false,"values":[{"sequence":"1","value":"Rox_service","uniqueID":"7741124012283760337","unitOfMeasure":"","unitID":"","identifier":"Rox_service"}],"sequence":"1","name":"Producttype","usage":"Descriptive","uniqueID":"7741124012283333376","displayable":false,"comparable":false,"identifier":"PRODUCTTYPE","searchable":true,"facetable":false},{"storeDisplay":false,"values":[{"sequence":"1","value":"Demo","uniqueID":"7741124012283760341","unitOfMeasure":"","unitID":"","identifier":"Demo"}],"sequence":"1","name":"Grid","usage":"Descriptive","uniqueID":"7741124012283593336","displayable":false,"comparable":false,"identifier":"GRID","searchable":false,"facetable":false},{"storeDisplay":false,"values":[{"sequence":"2","value":"S47","uniqueID":"7741124012283760340","unitOfMeasure":"","unitID":"","identifier":"S47"}],"sequence":"4","name":"Name","usage":"Descriptive","uniqueID":"7741124012283593836","displayable":false,"comparable":false,"identifier":"NAME","searchable":false,"facetable":false},{"storeDisplay":false,"values":[{"sequence":"1","value":"ARC","uniqueID":"7741124012283760338","unitOfMeasure":"","unitID":"","identifier":"ARC"}],"sequence":"4","name":"Type","usage":"Descriptive","uniqueID":"7741124012283593835","displayable":false,"comparable":false,"identifier":"TYPE","searchable":false,"facetable":false}],"storeID":"715838084","partNumber":"K-S47"}],"fullImage":"https:\/\/s7d3.scene7.com\/is\/image\/Persol\/Optics_Premium_Prog_noshad_qt?scl=1","resourceId":"http:\/\/lux-prdlv-src01.lux-ecomm.net:3737\/search\/resources\/store\/715838388\/productview\/byId\/3074457345616702671","price":[{"description":"L","value":"","usage":"Display","currency":"USD"},{"description":"O","value":"","usage":"Offer","currency":"USD"}],"thumbnail":"https:\/\/s7d3.scene7.com\/is\/image\/Persol\/Optics_Premium_Prog_noshad_fr?scl=4","parentCatalogEntryID":"3074457345616702171","shortDescription":"Optics_Premium_Prog","mfPartNumber_ntk":"6604-TV","name":"Optics_Premium_Prog","longDescription":"Optics_Premium_Prog","buyable":"true","storeID":"715838084","attributes":[{"storeDisplay":false,"values":[{"sequence":"1","value":"Demo Lens","uniqueID":"7741124012283759850","unitOfMeasure":"","unitID":"","identifier":"Demo Lens"}],"sequence":"4","name":"Clen","usage":"Descriptive","uniqueID":"7741124012283334344","displayable":false,"comparable":false,"identifier":"CLEN","searchable":false,"facetable":false},{"storeDisplay":false,"values":[{"sequence":"1","value":"Demo Lens","uniqueID":"7741124012283759857","unitOfMeasure":"","unitID":"","identifier":"Demo Lens"}],"sequence":"4","name":"Lenscolor facet","usage":"Descriptive","uniqueID":"7741124012283593344","displayable":false,"comparable":false,"identifier":"LENSCOLOR_FACET","searchable":false,"facetable":false},{"storeDisplay":false,"values":[{"sequence":"2","value":"Tv","uniqueID":"7741124012283759841","unitOfMeasure":"","unitID":"","identifier":"Tv"}],"sequence":"4","name":"Grid","usage":"Descriptive","uniqueID":"7741124012283593336","displayable":false,"comparable":false,"identifier":"GRID","searchable":false,"facetable":false},{"storeDisplay":false,"values":[{"sequence":"1","value":"Demo Lens","uniqueID":"7741124012283759858","unitOfMeasure":"","unitID":"","identifier":"Demo Lens"}],"sequence":"4","name":"Lenscolor family","usage":"Descriptive","uniqueID":"7741124012283593345","displayable":true,"comparable":false,"identifier":"LENSCOLOR_FAMILY","searchable":false,"facetable":false},{"storeDisplay":false,"values":[{"sequence":"1","value":"No","uniqueID":"7741124012283759859","unitOfMeasure":"","unitID":"","identifier":"No"}],"sequence":"4","name":"Polarized","usage":"Descriptive","uniqueID":"7741124012283334352","displayable":true,"comparable":false,"identifier":"POLARIZED","searchable":false,"facetable":false},{"storeDisplay":false,"values":[{"sequence":"1","value":"Premium Ultrathin","uniqueID":"7741124012283759860","unitOfMeasure":"","unitID":"","identifier":"Premium Ultrathin"}],"sequence":"4","name":"Lenstreatment","usage":"Descriptive","uniqueID":"7741124012283593346","displayable":true,"comparable":false,"identifier":"LENSTREATMENT","searchable":false,"facetable":false},{"storeDisplay":false,"values":[{"sequence":"1","value":"K-s47;k-po0","uniqueID":"7741124012283759851","unitOfMeasure":"","unitID":"","identifier":"K-s47;k-po0"}],"sequence":"4","name":"Rox_service_mandatory","usage":"Descriptive","uniqueID":"7741124012283593339","displayable":false,"comparable":false,"identifier":"ROX_SERVICE_MANDATORY","searchable":false,"facetable":false},{"storeDisplay":false,"values":[{"sequence":"4","value":"4","uniqueID":"7741124012283759845","unitOfMeasure":"","unitID":"","identifier":"4"}],"sequence":"4","name":"Sequence","usage":"Descriptive","uniqueID":"7741124012283593337","displayable":false,"comparable":false,"identifier":"SEQUENCE","searchable":false,"facetable":false},{"storeDisplay":false,"values":[{"sequence":"4","value":"6604-tv","uniqueID":"7741124012283759849","unitOfMeasure":"","unitID":"","identifier":"6604-tv"}],"sequence":"4","name":"Mfpartnumber","usage":"Descriptive","uniqueID":"7741124012283593338","displayable":false,"comparable":false,"identifier":"MFPARTNUMBER","searchable":false,"facetable":false},{"storeDisplay":false,"values":[{"sequence":"2","value":"Progressive","uniqueID":"7741124012283759853","unitOfMeasure":"","unitID":"","identifier":"Progressive"}],"sequence":"4","name":"Correctiontype","usage":"Descriptive","uniqueID":"7741124012283593340","displayable":false,"comparable":false,"identifier":"CORRECTIONTYPE","searchable":false,"facetable":false},{"storeDisplay":false,"values":[{"sequence":"1","value":"Demo Lens","uniqueID":"7741124012283759855","unitOfMeasure":"","unitID":"","identifier":"Demo Lens"}],"sequence":"4","name":"Lenscolor","usage":"Descriptive","uniqueID":"7741124012283593342","displayable":true,"comparable":false,"identifier":"LENSCOLOR","searchable":false,"facetable":false},{"storeDisplay":false,"values":[{"sequence":"1","value":"Demo Lens","uniqueID":"7741124012283759856","unitOfMeasure":"","unitID":"","identifier":"Demo Lens"}],"sequence":"4","name":"Lenscolor description","usage":"Descriptive","uniqueID":"7741124012283593343","displayable":true,"comparable":false,"identifier":"LENSCOLOR_DESCRIPTION","searchable":false,"facetable":false},{"storeDisplay":false,"values":[{"sequence":"1","value":"Demo Lens","uniqueID":"7741124012283759854","unitOfMeasure":"","unitID":"","identifier":"Demo Lens"}],"sequence":"4","name":"Lensbasecoloringtype","usage":"Descriptive","uniqueID":"7741124012283593341","displayable":true,"comparable":false,"identifier":"LENSBASECOLORINGTYPE","searchable":false,"facetable":false},{"storeDisplay":false,"values":[{"sequence":"1","value":"Rox_lens","uniqueID":"7741124012283759839","unitOfMeasure":"","unitID":"","identifier":"Rox_lens"}],"sequence":"4","name":"Producttype","usage":"Descriptive","uniqueID":"7741124012283333376","displayable":false,"comparable":false,"identifier":"PRODUCTTYPE","searchable":true,"facetable":false}],"partNumber":"Optics_Premium_Prog"}],"recordSetComplete":"true","recordSetStartNumber":0,"recordSetTotalMatches":1,"resourceName":"productview","metaData":{"price":"0"}},{"recordSetTotal":1,"recordSetCount":1,"resourceId":"http:\/\/lux-prdlv-src01.lux-ecomm.net:3737\/search\/resources\/store\/715838388\/productview\/byId\/3074457345616702670?responseFormat=json","catalogEntryView":[{"hasSingleSKU":false,"catalogEntryTypeCode":"ItemBean","parentCatalogGroupID":["3074457345616676668_3074457345616688669","3074457345616681818_3074457345616688674"],"uniqueID":"3074457345616702670","merchandisingAssociations":[{"hasSingleSKU":false,"catalogEntryTypeCode":"ItemBean","associationType":"ROX_SERVICE","parentCatalogGroupID":["3074457345616676668_3074457345616688668","3074457345616681818_3074457345616688673"],"uniqueID":"3074457345616703669","resourceId":"http:\/\/lux-prdlv-src01.lux-ecomm.net:3737\/search\/resources\/store\/715838388\/productview\/byId\/3074457345616703669","price":[{"description":"L","value":"","usage":"Display","currency":"USD"},{"description":"O","value":"","usage":"Offer","currency":"USD"}],"shortDescription":"K-PO0","mfPartNumber_ntk":"K-PO0","name":"K-PO0","buyable":"true","quantity":1,"attributes":[{"storeDisplay":false,"values":[{"sequence":"1","value":"Rox_service","uniqueID":"7741124012283760337","unitOfMeasure":"","unitID":"","identifier":"Rox_service"}],"sequence":"2","name":"Producttype","usage":"Descriptive","uniqueID":"7741124012283333376","displayable":false,"comparable":false,"identifier":"PRODUCTTYPE","searchable":true,"facetable":false},{"storeDisplay":false,"values":[{"sequence":"1","value":"Demo","uniqueID":"7741124012283760341","unitOfMeasure":"","unitID":"","identifier":"Demo"}],"sequence":"2","name":"Grid","usage":"Descriptive","uniqueID":"7741124012283593336","displayable":false,"comparable":false,"identifier":"GRID","searchable":false,"facetable":false},{"storeDisplay":false,"values":[{"sequence":"1","value":"1","uniqueID":"7741124012283759842","unitOfMeasure":"","unitID":"","identifier":"1"},{"sequence":"2","value":"2","uniqueID":"7741124012283759843","unitOfMeasure":"","unitID":"","identifier":"2"}],"sequence":"2","name":"Sequence","usage":"Descriptive","uniqueID":"7741124012283593337","displayable":false,"comparable":false,"identifier":"SEQUENCE","searchable":false,"facetable":false},{"storeDisplay":false,"values":[{"sequence":"2","value":"USR","uniqueID":"7741124012283760835","unitOfMeasure":"","unitID":"","identifier":"USR"}],"sequence":"4","name":"Type","usage":"Descriptive","uniqueID":"7741124012283593835","displayable":false,"comparable":false,"identifier":"TYPE","searchable":false,"facetable":false},{"storeDisplay":false,"values":[{"sequence":"1","value":"PO0","uniqueID":"7741124012283760339","unitOfMeasure":"","unitID":"","identifier":"Po0"}],"sequence":"4","name":"Name","usage":"Descriptive","uniqueID":"7741124012283593836","displayable":false,"comparable":false,"identifier":"NAME","searchable":false,"facetable":false}],"storeID":"715838084","partNumber":"K-PO0"},{"hasSingleSKU":false,"catalogEntryTypeCode":"ItemBean","associationType":"ROX_SERVICE","parentCatalogGroupID":["3074457345616676668_3074457345616688668","3074457345616681818_3074457345616688673"],"uniqueID":"3074457345616703668","resourceId":"http:\/\/lux-prdlv-src01.lux-ecomm.net:3737\/search\/resources\/store\/715838388\/productview\/byId\/3074457345616703668","price":[{"description":"L","value":"","usage":"Display","currency":"USD"},{"description":"O","value":"","usage":"Offer","currency":"USD"}],"shortDescription":"K-S47","mfPartNumber_ntk":"K-S47","name":"K-S47","buyable":"true","quantity":1,"attributes":[{"storeDisplay":false,"values":[{"sequence":"1","value":"1","uniqueID":"7741124012283759842","unitOfMeasure":"","unitID":"","identifier":"1"}],"sequence":"1","name":"Sequence","usage":"Descriptive","uniqueID":"7741124012283593337","displayable":false,"comparable":false,"identifier":"SEQUENCE","searchable":false,"facetable":false},{"storeDisplay":false,"values":[{"sequence":"1","value":"Rox_service","uniqueID":"7741124012283760337","unitOfMeasure":"","unitID":"","identifier":"Rox_service"}],"sequence":"1","name":"Producttype","usage":"Descriptive","uniqueID":"7741124012283333376","displayable":false,"comparable":false,"identifier":"PRODUCTTYPE","searchable":true,"facetable":false},{"storeDisplay":false,"values":[{"sequence":"1","value":"Demo","uniqueID":"7741124012283760341","unitOfMeasure":"","unitID":"","identifier":"Demo"}],"sequence":"1","name":"Grid","usage":"Descriptive","uniqueID":"7741124012283593336","displayable":false,"comparable":false,"identifier":"GRID","searchable":false,"facetable":false},{"storeDisplay":false,"values":[{"sequence":"2","value":"S47","uniqueID":"7741124012283760340","unitOfMeasure":"","unitID":"","identifier":"S47"}],"sequence":"4","name":"Name","usage":"Descriptive","uniqueID":"7741124012283593836","displayable":false,"comparable":false,"identifier":"NAME","searchable":false,"facetable":false},{"storeDisplay":false,"values":[{"sequence":"1","value":"ARC","uniqueID":"7741124012283760338","unitOfMeasure":"","unitID":"","identifier":"ARC"}],"sequence":"4","name":"Type","usage":"Descriptive","uniqueID":"7741124012283593835","displayable":false,"comparable":false,"identifier":"TYPE","searchable":false,"facetable":false}],"storeID":"715838084","partNumber":"K-S47"}],"fullImage":"https:\/\/s7d3.scene7.com\/is\/image\/Persol\/Optics_Premium_SV_noshad_qt?scl=1","resourceId":"http:\/\/lux-prdlv-src01.lux-ecomm.net:3737\/search\/resources\/store\/715838388\/productview\/byId\/3074457345616702670","price":[{"description":"L","value":"","usage":"Display","currency":"USD"},{"description":"O","value":"","usage":"Offer","currency":"USD"}],"thumbnail":"https:\/\/s7d3.scene7.com\/is\/image\/Persol\/Optics_Premium_SV_noshad_fr?scl=4","parentCatalogEntryID":"3074457345616702170","shortDescription":"Optics_Premium_SV","mfPartNumber_ntk":"6604-TU","name":"Optics_Premium_SV","longDescription":"Optics_Premium_SV","buyable":"true","storeID":"715838084","attributes":[{"storeDisplay":false,"values":[{"sequence":"1","value":"K-s47;k-po0","uniqueID":"7741124012283759851","unitOfMeasure":"","unitID":"","identifier":"K-s47;k-po0"}],"sequence":"3","name":"Rox_service_mandatory","usage":"Descriptive","uniqueID":"7741124012283593339","displayable":false,"comparable":false,"identifier":"ROX_SERVICE_MANDATORY","searchable":false,"facetable":false},{"storeDisplay":false,"values":[{"sequence":"1","value":"Demo Lens","uniqueID":"7741124012283759854","unitOfMeasure":"","unitID":"","identifier":"Demo Lens"}],"sequence":"3","name":"Lensbasecoloringtype","usage":"Descriptive","uniqueID":"7741124012283593341","displayable":true,"comparable":false,"identifier":"LENSBASECOLORINGTYPE","searchable":false,"facetable":false},{"storeDisplay":false,"values":[{"sequence":"1","value":"Demo Lens","uniqueID":"7741124012283759856","unitOfMeasure":"","unitID":"","identifier":"Demo Lens"}],"sequence":"3","name":"Lenscolor description","usage":"Descriptive","uniqueID":"7741124012283593343","displayable":true,"comparable":false,"identifier":"LENSCOLOR_DESCRIPTION","searchable":false,"facetable":false},{"storeDisplay":false,"values":[{"sequence":"3","value":"6604-tu","uniqueID":"7741124012283759848","unitOfMeasure":"","unitID":"","identifier":"6604-tu"}],"sequence":"3","name":"Mfpartnumber","usage":"Descriptive","uniqueID":"7741124012283593338","displayable":false,"comparable":false,"identifier":"MFPARTNUMBER","searchable":false,"facetable":false},{"storeDisplay":false,"values":[{"sequence":"1","value":"Single Vision","uniqueID":"7741124012283759852","unitOfMeasure":"","unitID":"","identifier":"Single Vision"}],"sequence":"3","name":"Correctiontype","usage":"Descriptive","uniqueID":"7741124012283593340","displayable":false,"comparable":false,"identifier":"CORRECTIONTYPE","searchable":false,"facetable":false},{"storeDisplay":false,"values":[{"sequence":"1","value":"Demo Lens","uniqueID":"7741124012283759855","unitOfMeasure":"","unitID":"","identifier":"Demo Lens"}],"sequence":"3","name":"Lenscolor","usage":"Descriptive","uniqueID":"7741124012283593342","displayable":true,"comparable":false,"identifier":"LENSCOLOR","searchable":false,"facetable":false},{"storeDisplay":false,"values":[{"sequence":"3","value":"3","uniqueID":"7741124012283759844","unitOfMeasure":"","unitID":"","identifier":"3"}],"sequence":"3","name":"Sequence","usage":"Descriptive","uniqueID":"7741124012283593337","displayable":false,"comparable":false,"identifier":"SEQUENCE","searchable":false,"facetable":false},{"storeDisplay":false,"values":[{"sequence":"1","value":"Rox_lens","uniqueID":"7741124012283759839","unitOfMeasure":"","unitID":"","identifier":"Rox_lens"}],"sequence":"3","name":"Producttype","usage":"Descriptive","uniqueID":"7741124012283333376","displayable":false,"comparable":false,"identifier":"PRODUCTTYPE","searchable":true,"facetable":false},{"storeDisplay":false,"values":[{"sequence":"1","value":"Premium Ultrathin","uniqueID":"7741124012283759860","unitOfMeasure":"","unitID":"","identifier":"Premium Ultrathin"}],"sequence":"3","name":"Lenstreatment","usage":"Descriptive","uniqueID":"7741124012283593346","displayable":true,"comparable":false,"identifier":"LENSTREATMENT","searchable":false,"facetable":false},{"storeDisplay":false,"values":[{"sequence":"1","value":"Demo Lens","uniqueID":"7741124012283759850","unitOfMeasure":"","unitID":"","identifier":"Demo Lens"}],"sequence":"3","name":"Clen","usage":"Descriptive","uniqueID":"7741124012283334344","displayable":false,"comparable":false,"identifier":"CLEN","searchable":false,"facetable":false},{"storeDisplay":false,"values":[{"sequence":"1","value":"Demo Lens","uniqueID":"7741124012283759857","unitOfMeasure":"","unitID":"","identifier":"Demo Lens"}],"sequence":"3","name":"Lenscolor facet","usage":"Descriptive","uniqueID":"7741124012283593344","displayable":false,"comparable":false,"identifier":"LENSCOLOR_FACET","searchable":false,"facetable":false},{"storeDisplay":false,"values":[{"sequence":"1","value":"Tu","uniqueID":"7741124012283759840","unitOfMeasure":"","unitID":"","identifier":"Tu"}],"sequence":"3","name":"Grid","usage":"Descriptive","uniqueID":"7741124012283593336","displayable":false,"comparable":false,"identifier":"GRID","searchable":false,"facetable":false},{"storeDisplay":false,"values":[{"sequence":"1","value":"Demo Lens","uniqueID":"7741124012283759858","unitOfMeasure":"","unitID":"","identifier":"Demo Lens"}],"sequence":"3","name":"Lenscolor family","usage":"Descriptive","uniqueID":"7741124012283593345","displayable":true,"comparable":false,"identifier":"LENSCOLOR_FAMILY","searchable":false,"facetable":false},{"storeDisplay":false,"values":[{"sequence":"1","value":"No","uniqueID":"7741124012283759859","unitOfMeasure":"","unitID":"","identifier":"No"}],"sequence":"3","name":"Polarized","usage":"Descriptive","uniqueID":"7741124012283334352","displayable":true,"comparable":false,"identifier":"POLARIZED","searchable":false,"facetable":false}],"partNumber":"Optics_Premium_SV"}],"recordSetComplete":"true","recordSetStartNumber":0,"recordSetTotalMatches":1,"resourceName":"productview","metaData":{"price":"0"}}]}
Estimated Delivery in 4 business days
Estimated delivery in

5 business days, upon receiving your prescription
Estimated Delivery in 4 business days
PRODUCT DETAILS
Model Code

:

Front color:

Havana

Polarized:

False

Lens color:

Demo Lens

Frame material:

Acetate

Glas:

Measurements

:

49-21-140
Advantages of Persol Prescription Lenses
All prescription lenses are developed using DST technology: an innovative treatment that enables the lenses to be HD and ultra-lightweight for optimal comfort.
Every frame is etched with the unmistakable Persol signature. So you can always wear a pair that is the perfect expression of style, craftmanship and authenticity.
Series details
Reflex Edition Series' story
the icon
A collection inspired by cameras with a vintage look and feel, a real object of worship for people passionate about photography.
Explore the collection >

technology details
Persol's technology