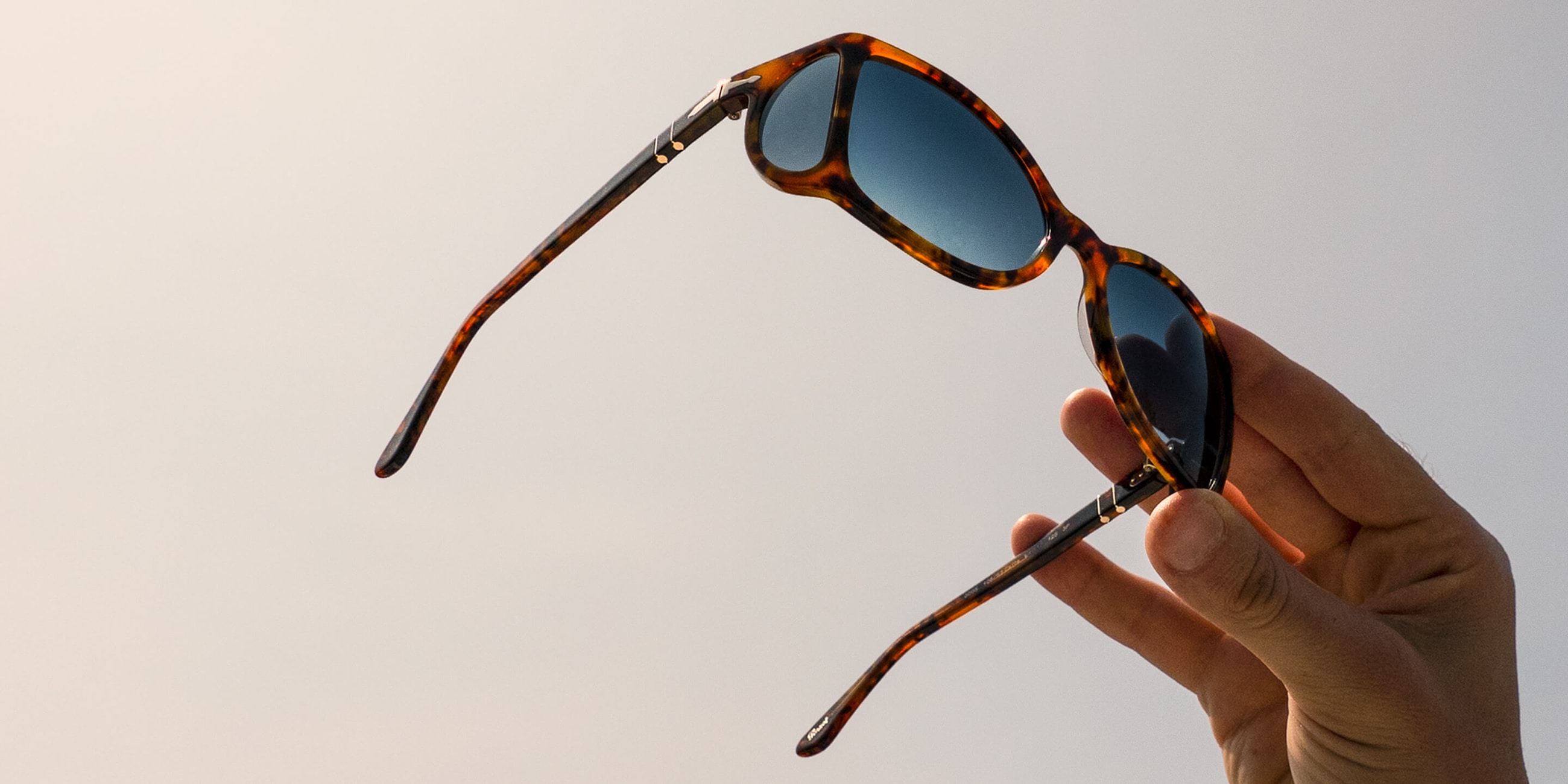 Sold out
4 Lenses Limited Edition
100 pieces, only on Persol.com
The first ever 4 Lenses. Now in an exclusive color combination with polarized lenses.
Born to give full protection from the sun at every angle, the 4 Lenses model was created for the first time ever by Persol.
Once called "glacier glasses", as it guaranteed maximum protection from the sun's reflection on snow, today it returns more iconic than ever, only in 100 pieces and in a Limited Edition color: coffee acetate with polarized blue lenses.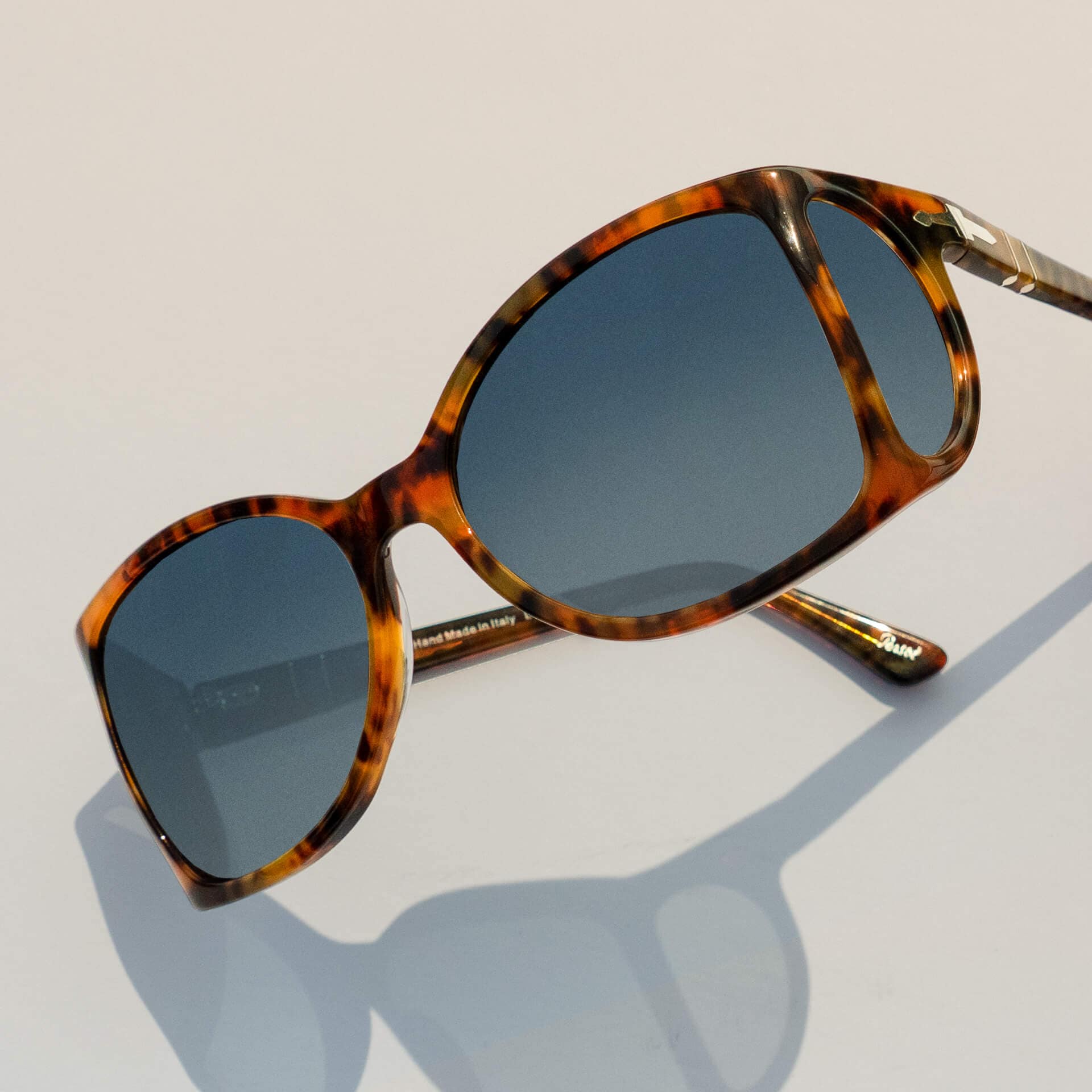 Sold out
Born in 1935: the 5th model
4 Lenses was Persol's fifth model, created in 1935. These were the years in which the name "Persol", meaning "For the sun", was born.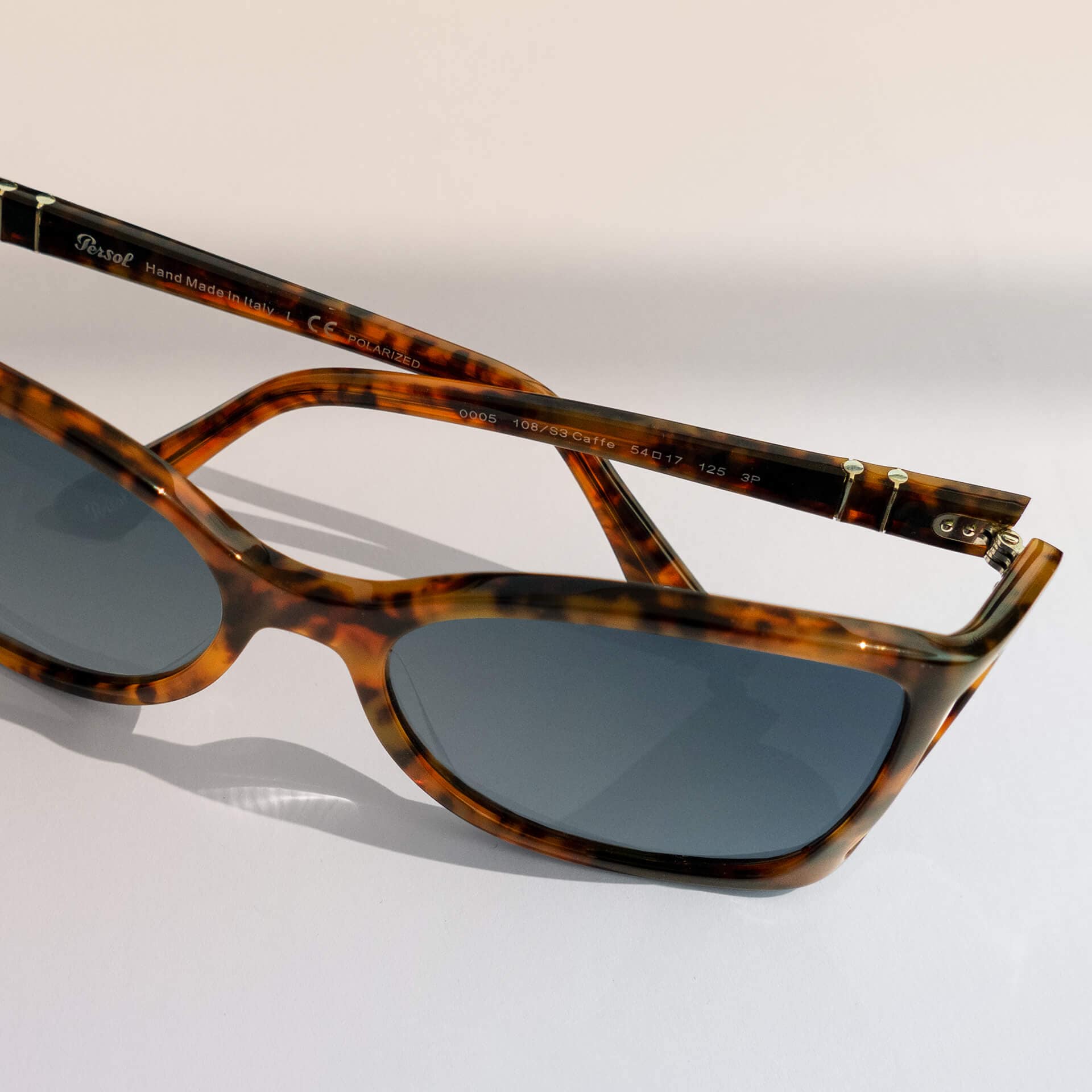 Sold out
Heritage that counts
Produced with the same lens technologies that were originally used in 1935, all the 4 lenses are crystal to guarantee maximum protection from the light.
What makes it
even more exclusive.
With "Limited Edition" crafted into the stem and presented in a case created only for this model, every piece of the one hundred 4 Lenses will be accompanied by a dedicated authenticity card.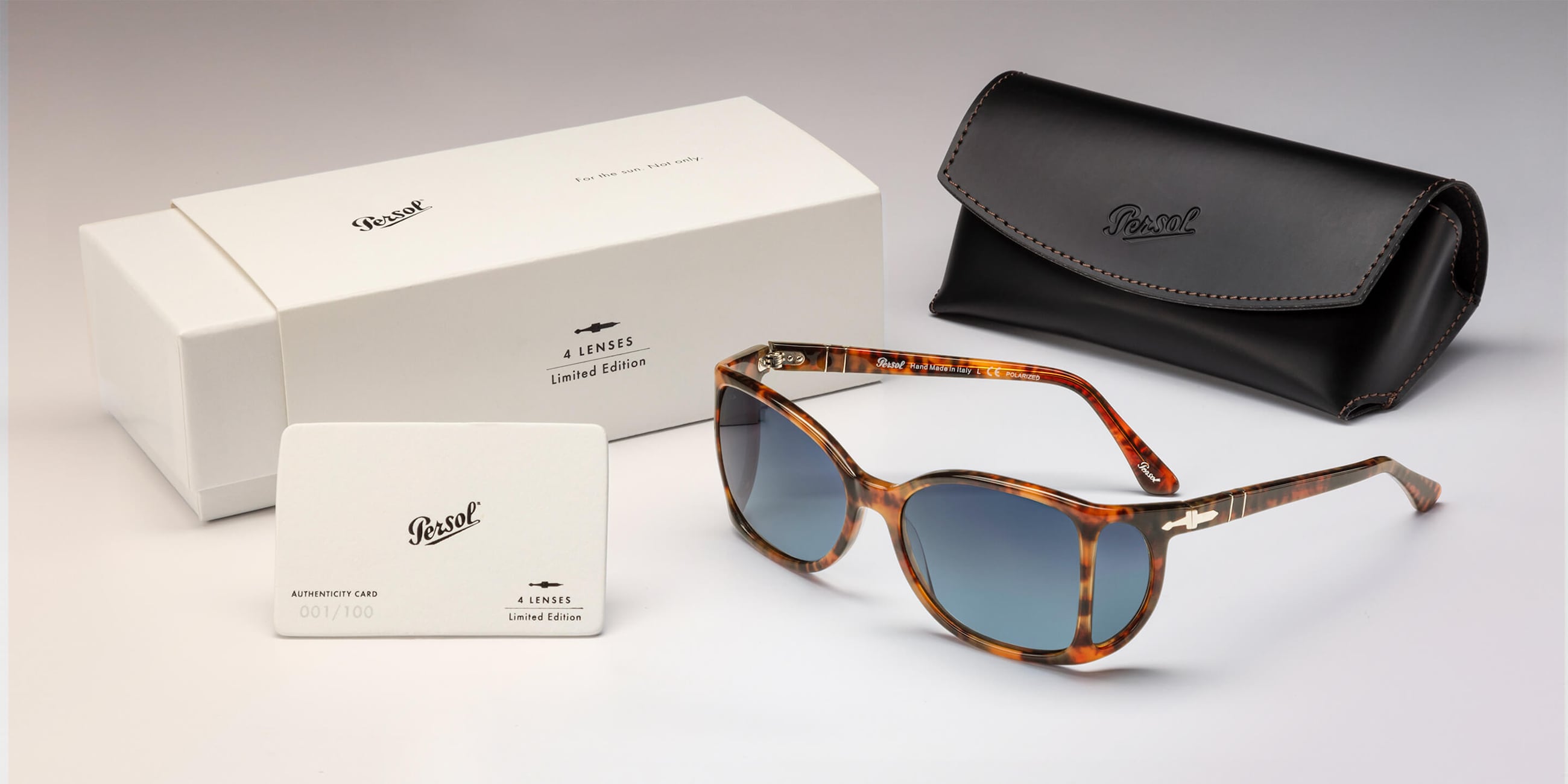 4 Lenses also comes
with a full color collection
If the Limited Edition is not enough, discover 4 Lenses in eight color variations with other combinations of acetates and lenses.