SIZE GUIDE
HOW DO I FIND THE FRAME SIZE OF MY PERSOL SUNGLASSES AND EYEGLASSES?
This guide explains how to choose the right sunglasses or optical glasses size, either by the size of the lens or by looking at your current shades.
Important note: for the great majority of people – more than 90% of our customers – Standard Size offers the correct fit. It is very likely the correct size for you too.
If this is your first pair of Persol, the following rule of thumb will help you determine the correct size for you.
FIND YOUR FIT: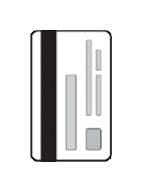 2
Stand in front of the mirror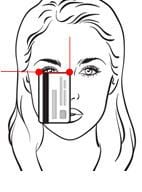 3
If note touches the end of the eye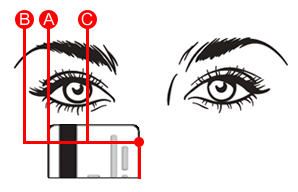 WHAT DO THE NUMBERS ON MY GLASSES/SUNGLASSES FRAMES MEAN?
If you have an old pair of Persol and you want to know what the numbers printed inside the temples mean, here is an explanation.
The measurements don't need to be exact, they change from model to model, but the closer they are to those of your old glasses, the more similar the new ones will look on your face.
NEED HELP?
If you need help choosing your perfect sunglasses or optical glasses, please contact us, we'd love to help you choose the best fit and the right style.